Kalnari Australian Whites will have sheep on display at
– Henty Field Days –
20-22nd September 2022

We invite you to call in for a chat and to view our stock.
Henty-Cookardinia Rd, Henty NSW 2658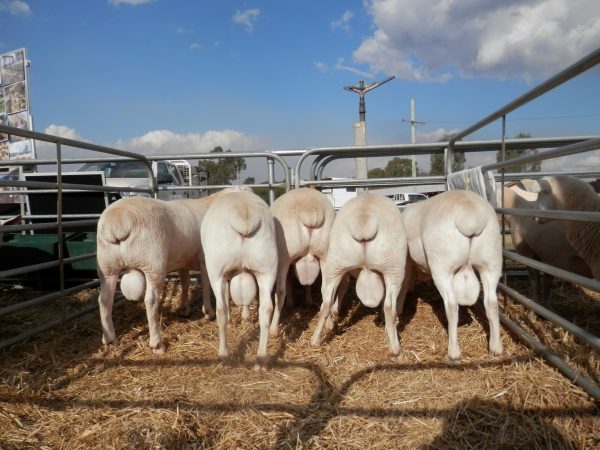 Stud-stock and flock rams are available on our farm, near Tarcutta. Mid-way between Sydney and Melbourne, our property is 5 kms off the Hume Freeway.  Whether it be on farm, or whilst displaying our sheep at field days, we are  always happy to discuss your requirements and the benefits we have gained  since making the change to Australian Whites.
In order to better liaise with clients, we offer commercial and stud stock for sale on our property. This enables us to offer stock tailored to the needs of individual producers, while also outlining the traits of the breed and the benefits to be gained by using Australian Whites in terminal and self-replacing flocks.
Latest News
We welcomed many new clients to our site, and would like to thank past clients for their valued feedback and continued support during the ongoing dry seasons.
"As part of the prime lamb feature at the recent Riverina Field Days, our nine month old flock rams enjoyed the sunshine, while attracting plenty of interest from prime lamb producers. Highlights of the field days were the prime lamb dishes cooked by the celebrity chef, using prime lambs supplied by the exhibitors."